Costs of Logistics and Customer Acquisition: The Two-Headed Beast!
Let's assume you're the owner of a small or medium-sized e-commerce company.  What are your two biggest challenges?  Based on recent conversations with business owners like you, we predict the double-headed costs of logistics and customer acquisition are at the top of your list.  Getting products prepped and ready for shipping and finding the right customers for your brand are likely your consistent and ongoing challenges. 
In an unrivaled bid to address both of these costly problems, Amazon unveiled the Buy With Prime program in the fall of 2022.  The beauty of this new solution is that it answers those two costly and challenging questions by providing the best of Amazon (world-class logistics and ease of reaching customer traffic) without sacrificing control or the requirement to sell directly on Amazon.
In this post, we discuss the invite-only Buy with Prime program and how it was designed with a purpose – to help small businesses to offer better customer experiences.  
Say Hello to Prime and Prime Benefits
The Buy with Prime program enables brands and sellers that utilize Shopify, Woocommerce, BigCommerce, and Adobe Commerce/Magento Direct-to-Consumer (DTC) websites to seamlessly sell their products to Amazon Prime members (now more than 200 million worldwide!).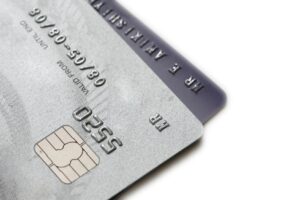 By using familiar Amazon Prime logos and icons on DTC product detail pages and websites, brands, and sellers can quickly communicate a sense of trust to consumers who might be new to the brand and/or first-time visitors to the brand website. Buy with Prime also brings additional value and consumer confidence since it enables DTC brands a quick and recognizable payment and checkout option via Amazon Pay.
Buy with Prime also allows e-commerce businesses to leverage Amazon's world-class logistics prowess to offer speedy two-day (or even quicker in some markets) shipping and free returns. Sellers and brands can also take full advantage of Amazon multi-channel fulfillment (MCF) to fulfill orders placed off of Amazon via other marketplaces and as noted earlier, via DTC brand websites. 
Buy with Prime also provides brands and sellers the opportunity to unleash the power of Amazon's advertising platform to grow revenue and to reach and acquire new customers when they embark on a product discovery journey away from Amazon. 
What's the Catch, this
is
Amazon After all…?
One of the first questions that Buy with Prime raises for brands and sellers is who owns the valuable data generated from the program.  The answer is simple. Brands own their data.  And the data is secured by the same technology that secures Amazon.com. And for those that might have read too fast, it is worth repeating that brands do not have to sell directly on the Amazon marketplace to participate in the Buy with Prime program.
As a slight caveat, we should also note that brands and sellers will be wise to use Buy with Prime strategically to ensure that they do not cannibalize their other marketplace sales. In addition, Buy with Prime does not currently support bundles or product unit-quantity packs. This means brands and sellers should think long-term about the appropriate product mix that will sell best while also matching strategic goals via Buy with Prime. 
In conclusion, we are enthusiastic fans of the Buy with Prime program.  We believe the program offers a compelling and attractive new opportunity for brands and sellers to grow their businesses away from Amazon by selectively using the best and most powerful parts of Amazon.
If you're seeking answers to challenging questions related to logistics and customer acquisition – we have a lot to talk about.  Please reach out to Equity Commerce so we can start that conversation today!