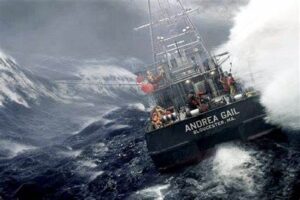 Welcome to Part 2.  In the previous installment, we attempted to define elements of the current economic "storm" that we're facing.  In this follow-up section, we'll put this into better context with an Amazon filter.
The Inventory Challenge
As noted in Part 1, due to a variety of factors, there is a current oversupply of goods in warehouses and stores across the US. This surplus of inventory made it especially challenging in Q4 for sellers to get new products in place on both virtual and physical shelves ahead of the critical holiday consumer spending period including Black Friday, Cyber Monday, and days heading into Christmas and beyond. This oversupply has forced brands to reevaluate and reconsider how to utilize on-hand inventory both now, and in the future. 
Oversupply has created challenges for sellers on Amazon including inventory that has simply not moved.  Storms can reveal readiness or a lack of that same preparedness.  And of course, not all brands and or sellers can be nimble. As noted in Part 1 an awareness of unit economics and the impacts of regular testing of pricing elasticity is a tried and true tactic to influence inventory levels. 
Experienced executives understand the situation and should deploy these strategies to generate sales when additional purchase levers are less apparent.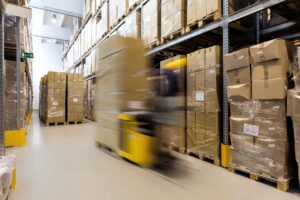 This requires nimble teams on the brand side that understand the need and often the urgency, for aggressive product pricing to move products out of facilities.
Sometimes it might be as simple as recognizing the scope/scale of available products in a warehouse compared to "normal" pricing and in turn how those variables impact the sales cycle.  In other words, moving prices upwards when inventory levels are low and being prepared to adjust pricing downward and back to "normal" when more inventory is available. It may seem counterintuitive but pricing and availability are both levers brands can and should use to accelerate or slow down sales.  
How did we get here?
Is this a case of an inability to plan and forecast pre-pandemic? Will this be a lasting impact on post-pandemic inventory that has not and will not move? It's not a hedge and we shall see. Brands and sellers were forced to scramble to obtain inventory during the pandemic and in some cases, were dependent on third-party manufacturing that went months behind on purchase orders. This has left brands and entrepreneurs who sell on Amazon with a host of challenges that are essentially unprecedented. This uncertainty has wreaked havoc on every link of the supply chain and inventory process. In many ways, this verdict of ambiguity can result in weekly or even daily storm cycles that brands and businesses did not (or could not) anticipate. 
Understanding how to read the business horizon and navigate these kinds of challenges can either make or break a brand or seller. If you have read this far – it is likely that you too are in stormy waters and may need a life jacket or a life raft.
The FBA problem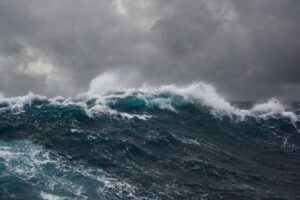 A third storm element (and one with even bigger waves) creating challenges for sellers is the status of warehouse space at Amazon fulfillment centers for brands leveraging Fulfillment by Amazon (FBA). Running lean is the answer. In fact, if products are sold via FBA – the goal should be to turn that inventory before 60-90 days. The longer items remain in FBA warehouses, the larger the costs of storage in addition to sunk costs of business capital that cannot be accessed until the items are sold. 
If history is an indicator of future behavior, Amazon will continue to simply increase the costs of FBA. If calmer waters are not reached, these products will remain stuck, stranded, and languishing in FBA. And as you know, only Amazon benefits from that scenario
In Conclusion and Land Ahoy! 
How do brands navigate these challenges?
Have a keen understanding of unit economics.

Understand the options of price elasticity and be prepared to use pricing in combination with available inventory to generate revenues and avoid stock-outs.

Optimize, strategize, and plan for fulfillment.  What items are truly the best fit for FBA? If sales volumes are insufficient – use

other

strategies such as Fulfilled by Merchant (FBM) and better yet, seller-fulfilled Prime. 
If you are a CFO, brand owner, or an Amazon seller – it is clear that you are experiencing a perfect storm that needs careful attention and thought as it could have long-standing impacts on your business. It's not all doom and gloom.  And just like in nature, storms pass.  Brands that understand the elements listed above will be much safer and closer to calm waters than their competitors.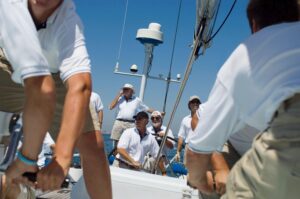 If you feel the need for an experienced sailor – the team at Equity Commerce is looking forward to hearing from you.