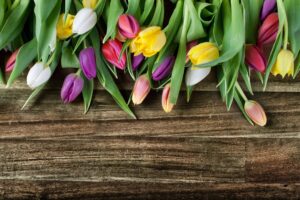 Can you believe it's already the second week of May? If you are thinking about what exactly, is looming for the next 90 days, we hope you can say Prime Day preparation has been completed. If not, please note that the submission window for Prime Day member deals and lightning deals has likely passed by the time you read this. 
When is Prime Day 2023? Amazon has not officially announced this year's date for Prime Day, but increasingly, it looks like smart money suggests it will happen during the second week of July. 
So what must a 1P vendor do to prepare for Prime Day 2023?
Evaluate the product detail pages for all of the promotional ASINs. 

Plan for inventory demand before Prime Day.
Product Detail Page (PDP) Evaluations
In preparation for Prime Day – 14 days to go:
Are there any incorrect variations listed on this ASIN? Ensure that only the correct variations are linked to the Parent ASIN. 

What is the current share of voice for this product, organic versus paid? Are customers currently finding this ASIN through search advertising only, or is it due to high rankings for specific keywords? 

Check keywords to ensure that customers can find your products quickly. Video content on the product detail pages drives conversions. 
During the days leading up to Prime Day:
What, if any, content for your Prime Day ASIN(s) has changed – including reviews, stars, and customer questions?  Stay on top, and create a baseline.

What are the competitive changes related to the share of voice and/or deals offered for similar ASINs by competitors?

3P offers by ASIN – did any of your partners sell

below

the minimum advertised price?

Were there any pricing changes in the preceding days on non-Amazon websites? Ensure that buy box suppression is not accidentally triggered by another promotion. 

Total price change per ASIN – was pricing elasticity upwards or downwards?
Inventory demand
Look at your forecasts for July – do you have enough stock in FBA warehouses, and have you also planned for a spike in sales? Amazon will enforce chargebacks and reroute customer traffic if your product is out of stock. If needed – plan to drop ship merchandise to FBA warehouses.

Reserve a specific amount of stock that you can dropship. 
Let Equity Commerce help you ensure that Prime Day 2023 is a success.  Reach out today.