Brands on Shopify understand the importance of bolstering their revenue by selling through Amazon. One good way to do that is to take advantage of Buy with Prime, a valuable payment solution designed to support Shopify store owners seeking growth opportunities.
Shopify merchants who use Buy with Prime can access a wider audience, streamline transactions, and improve overall customer satisfaction. In this guide, we'll discuss how Shopify brands can leverage Amazon's Buy with Prime program, and the tools it offers that can help brands grow their online business.
Amazon Buy With Prime vs Shopify: 5 Things You Should Know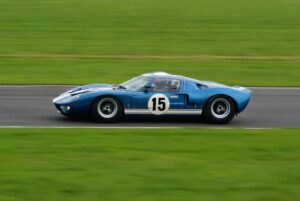 If you're a Shopify brand that is thinking of leveraging Buy with Prime to boost profits, there are a few things you should know first.
1. Early Adopters Have the Advantage
Brands that have built e-commerce businesses via Fulfillment by Amazon (FBA) have an early adopter advantage over brands with no marketplace DNA.
These businesses know how to leverage data and insights to create "hero" products that generate a large percentage of overall revenues from Amazon. These brands have a prominent structure and business philosophy advantage over Shopify-only brands with little or no marketplace understanding.
For marketplace-native brands to thoroughly leverage the inherent power of Buy with Prime (BwP) they must be willing to partner with an agency to enable Amazon Advertising. This partner agency advertising access requirement combined with the fact that these brands are already familiar with the arsenal of Amazon tools – such as Seller Central, Brand Registry, and programs like Vine – is one more reason to consider integration with Buy with Prime immediately. You're already there, or at least very close!
2. It's Easier for Brands With an Existing Shopify Website
Current Amazon marketplace-only brands and sellers should immediately (starting today!) actively maintain or launch a consumer-facing website run via Shopify software to diversify, expand and mitigate risk from their Amazon account(s). If you've been in the Amazon game for a while, you know all about the dreaded impacts of arbitrary Amazon ASIN and/or account suspensions.
These can happen overnight and without warning. Amazon-native sellers and brands can now use Buy with Prime to leverage their DTC sites and advertise directly to Amazon Prime members (now more than 200 million worldwide) without using "traditional" digital marketing solutions controlled by Meta and Google.
At launch, it's safe to say your DTC site will likely deliver smaller or more modest revenue returns when compared to current marketplace businesses. But we think it's prudent to spread resources across other platforms. This is not just a safety plan or a hedge, a DTC presence also provides brands with a long-term opportunity to grow, and at scale.
3. Shopify Brands Have a Shipping Advantage With Amazon Buy With Prime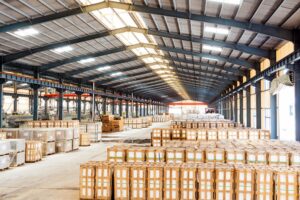 We hear this question all the time: "What 3PL do you suggest?" It's evident that smaller brands (from a logistics perspective) have always struggled to compete with Amazon. Thanks to Buy with Prime, you can offer customers the same two-day shipping and easy returns.
Instead of a perpetual third-party logistics quest, you can centralize and solve this headache with a single solution. This solves multiple challenges, and Buy with Prime also enables brands to hand off one of the hardest parts of e-commerce – logistics – to Amazon. And let's be clear, Amazon has unparalleled, world-class logistics, returns, and payment systems.

4. Use a Tactical Approach for Amazon Buy With Prime for Shopify
Understanding how products perform by season and by quarter is another indicator that a brand should consider the Buy with Prime program. A tactical BwP approach enables product sales segmentation and a path for how products can be utilized to grow away from the Amazon marketplace.
In addition, an acute understanding of the potential for cannibalization with products sold via Buy with Prime should be an essential consideration for brands. In other words, keep your top sellers in Seller Central, and build out your product catalog and brand portfolio with Buy with Prime.
5. Brands on Shopify Should Use Amazon Buy With Prime to Become More Independent
As noted earlier, one of the primary nightmares that haunt Shopify brands is the real fear that on any given day, Amazon might suspend a listing (also known as a suppressed ASIN) or even an entire account with little or no recourse.
We encourage marketplace-native brands – like those on Shopify – to understand that embracing Buy with Prime is not only a tactic to ingratiate their brand with Amazon but also a massive opportunity to grow businesses away from Amazon's site using Amazon advertising.
It's a bit counterintuitive, but again the holy grail here is Amazon's huge audience of Prime members and access to Amazon's bona fide full-funnel advertising solution.
Looking to Implement Amazon Buy with Prime for Your Shopify Brand? Get Expert Help
Enrolling and then integrating Amazon Pay and Buy with Prime code (primarily javascript) to your brand's Shopify website may seem like a chore – but understand that you can leverage a full-service e-commerce agency to manage this integration support and coding. As a result, in less than two weeks on average, we'll help you to gain access to the online world's most highly valuable customers (Prime members).
Buy with Prime is not a magic silver bullet intended to "fix" a poorly run marketplace-native brand. First, build your brand's foundation, and when you've reached a threshold of $500,000 to $1 million in annual revenue (these amounts are loose guidelines that can and will vary by category of course) you're likely in a great position to unleash the power of Buy with Prime to accelerate growth.
We'd very much like to hear about your marketplace pain points and serve as your guide on this journey. We can tell you about Shopify case studies involving Buy with Prime to help guide you on the right path. So let's get started – reach out to us today.